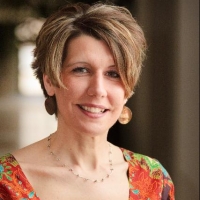 Paul & Christine Pierquet
Ukraine
Paul, Christine, Evan and Emma have been missionaries in Kiev, Ukraine since 2005. The following year they began pastoring International Christian Assembly Kiev (ICA Kiev) where they continue to serve today. "We are blessed to be able to minister to those living in Kiev, whether long or short-term, and to send them out into the world ready to be Christ's light to the nations. Since 2006 we have seen over 60 different nationalities come through the doors of ICA. It's an honor to serve God in this role. Thank you for taking the time to share in what God is doing in Kiev, and throughout the world!"
Their mission is to:
BE THE CHURCH-to establish and guide reproducing international and indigenous churches throughout Eurasia Northwest.
Their ministry vision for 2014 and beyond:
Continue to lead ICA Kiev as a model church for ministry in the area of Eurasia Northwest.
Plant or revitalize international churches in the capital cities of each of the seven Eurasia Northwest countries.
Create an international training and consulting ministry.
Create an indigenous training ministry for Ukraine, empowering national churches for growth and reproduction.
Recruit individuals and teams to accomplish the church planting initiatives needed to finish the task in Eurasia Northwest.
Address
11530 West Layton Avenue
Greenfield, Wi   53228